TD Jazz Festival '

Songs by Johnny Mercer

' Sat June 20th 7pm
the Singer's Jazz Series presents:
Laura Marks
Julie McGregor
Sam Broverman
the Singer's Jazz Series presents:
'Songs by Johnny Mercer'
The Toronto TD Jazz Festival presents The Singer's Jazz Series featuring a wonderful line up of up and coming vocalists: host Julie McGregor with Sam Broverman and Laura Marks accompanied Matt Newton on piano, Jesse Deitsche Bass and Kevin Dempsey on drums.

Johnny Mercer, best known as a lyricist who also composed music. From the mid-1930s through the mid-1950s, a countless number of the songs that Mercer wrote and performed were among the most popular hits of the time and many are part of the Great American Songbook. Mercer wrote the lyrics to more than fifteen hundred songs.
Features Vocalists:

Julie McGregor,
Sam Broverman
and Laura Marks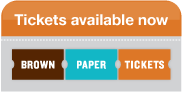 Come join us for a romantic, candlelit dinner or just drinks and enjoy an evening filled with great jazz music in a cozy piano bar setting on the second floor of Pauper's pub. A popular haunt of many local Toronto actors, writers and artists. 
On Saturday June 20th 2015
Doors open 6pm / show starts 7pm
THE SINGER'S JAZZ SERIES features vocalists: Julie McGregor, Sam Broverman and Laura Marks
Matt Newton on piano
Jesse Dietschi on bass
Kevin Dempsey on drums
Advanced Tickets available soon
the Singer's Jazz Series
Toronto Jazz Festival Upcoming Events:
'Songs by Johnny Mercer' Sat June 20th 2015 7pm
'Songs Sung by Peggy Lee' Fri June 26th 2015 7pm
'Songs Sung by Peggy Lee' Sat June 27th 2015 7pm
---
TD Jazz Festival 'Songs Sung by Peggy Lee'
Fri June 26th & Sat June 27th
the Singer's Jazz Series presents:
'Songs Sung by Peggy Lee' with Emilie Mover
Emilie Mover
Julie McGregor
Bob Mover From NYC
Bernie Senensky on piano
'Songs Sung by Peggy Lee'
Features Vocalists:

Emilie Mover
and Julie McGregor
'June 26th & 27th 7pm'
'Songs Sung by Peggy Lee' Fri June 26th 2015 7pm
'Songs Sung by Peggy Lee' Sat June 27th 2015 7pm
Pauper's Pub - Upstairs Piano Bar
539 Bloor Street West
Toronto, Ontario, Canada

Phone
(416) 530-1331
Home | About Us | Upcoming Events | Photos | Booking | Videos | Press Room | Tickets